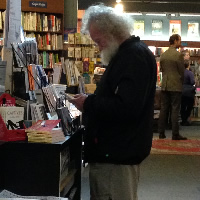 This chap was browsing CDs and then asked the chap behind the till if they had any Michael Jackson stuff.
He said that he wanted early stuff as he preferred Michael's voice before he hit puberty and it broke.
I'm pretty sure that Michael Jackson's voice never broke - it never changed - what did this chap hear?
For confusing the attendent, I fine him $0.04