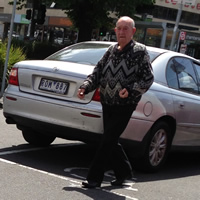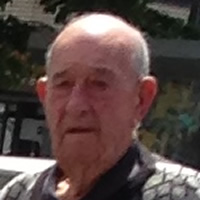 On my scooter, I came up behind this car at a junction. We were both waiting to turn right.
I moved to the far right of the lane and thought about going alongside the car. The driver had his window open and I noticed his hand was shaking a lot on the steering wheel so I decided to stay back.
When a gap in the traffic arrived he put his foot down but was in reverse and shot backwards into the space I had just vacated. Phew.
He then put it in the right gear and moved forwards and turned right without checking whether there was still a gap - another close call but the other car noticed what he was doing and slowed down.
I saw the car turn into a carpark so I did the same and took the photo.
The driver was very old and didn't move easily - but he has lived longer than his driving seemed to indicate that he would.
Regardless, it's a fine of $3.52.